AUAP 36th Annual Conference
Utilizing Institutional Assets to Enhance Global Outreach
Hosted by Siam University – Bangkok, Thailand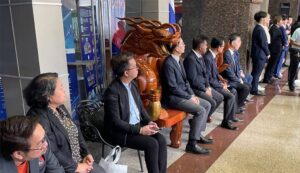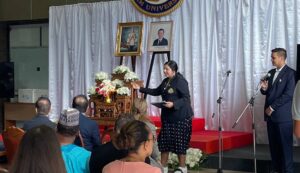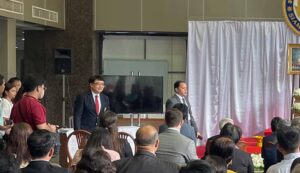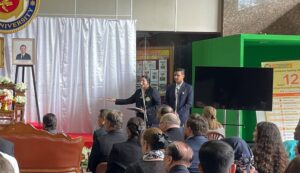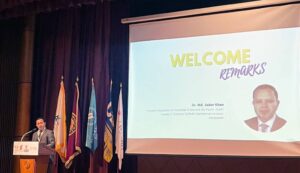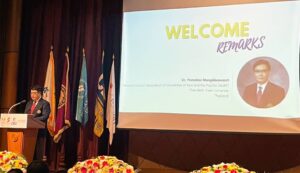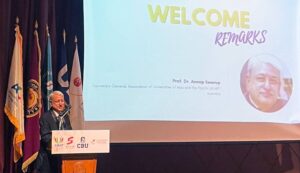 The 36th International Conference & AUAP Annual Conference with the theme "Utilizing Institutional Assets to Enhance Global Outreach" will be organized by Siam University (SU), Bangkok, Thailand, in corporation with the Association of Universities of Asia and the Pacific (AUAP), California Baptist University (CBU), California, USA and Asian Cooperation Dialogue – University Network (ACD-UN), Kuwait from November 17 -18 2023.
The Conference will focus on unique university programs/projects that exemplify how universities address the emerging needs of the various publics they serve. The AUAP-AC 2023 is a platform to serve researchers,developers, and educators working in health care procedures, nutrition supplements, environmental remedies, software solutions, etc., areas to present and exchange research ideas. Moreover, the AUAP-AC2023 invites authors to submit their original and unpublished work demonstrating current research in the abovementioned areas.
Moreover, the AUAP-AC2023 invites authors to submit their original and unpublished work demonstrating current research in the abovementioned areas.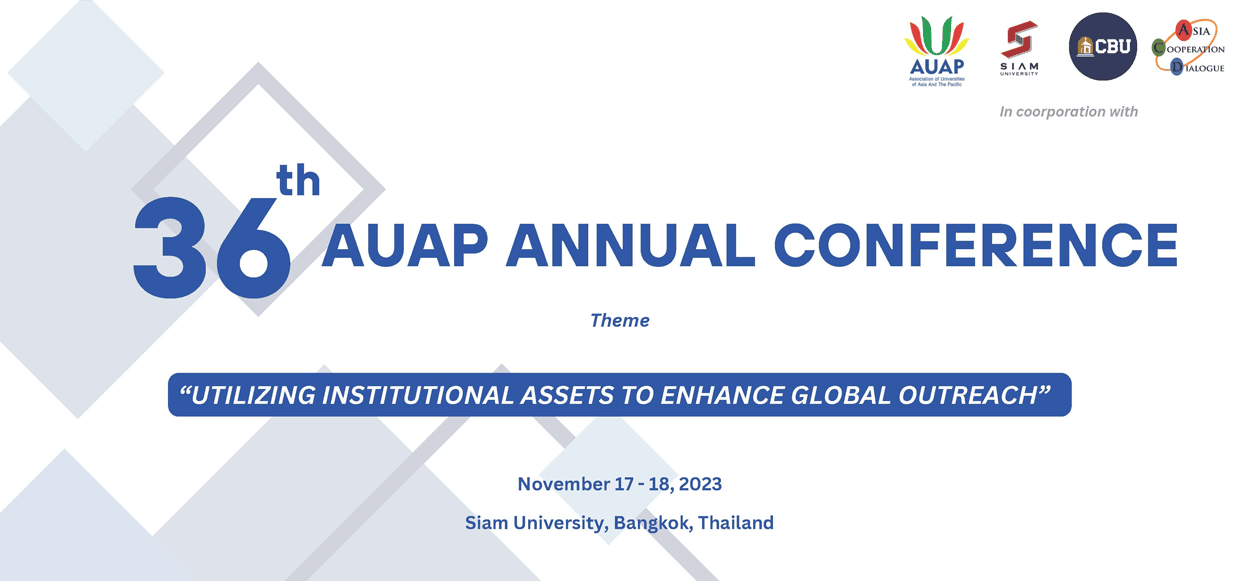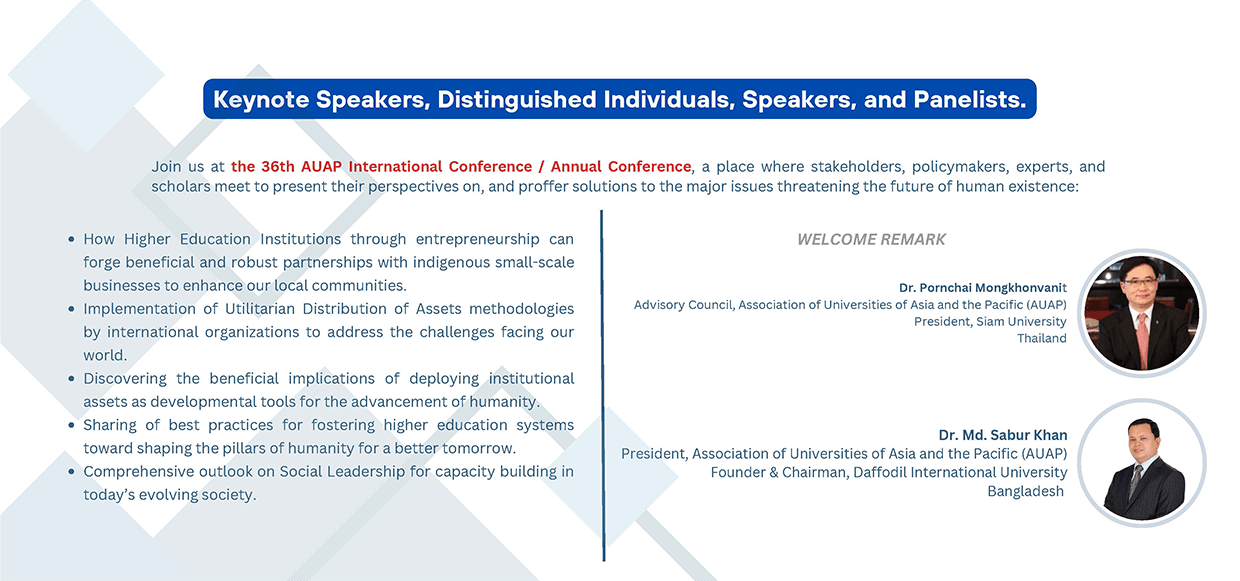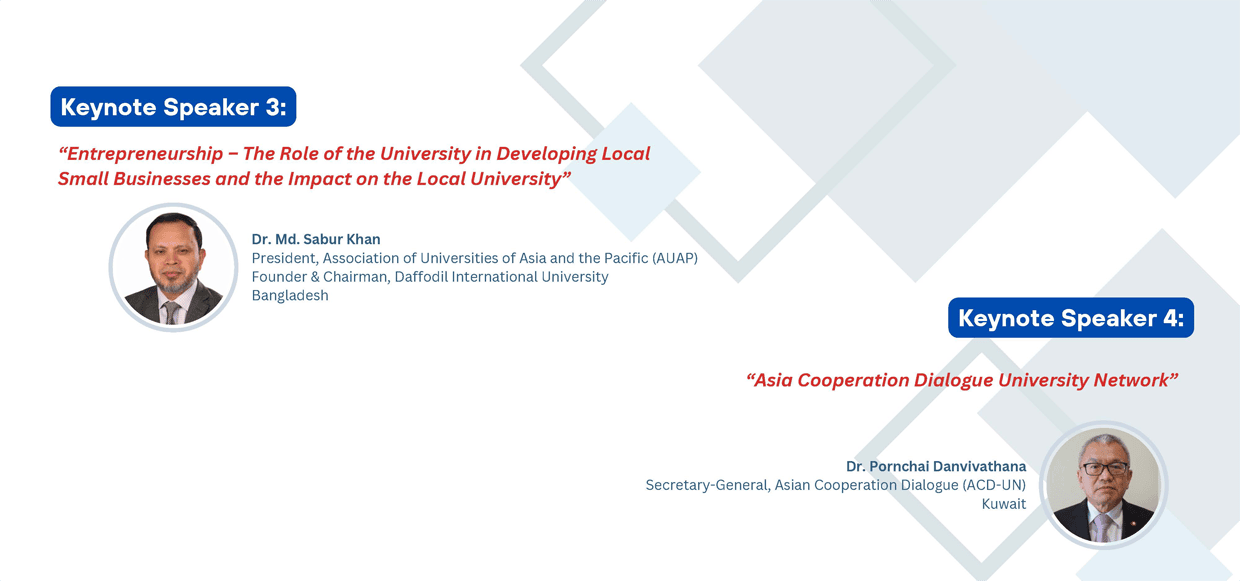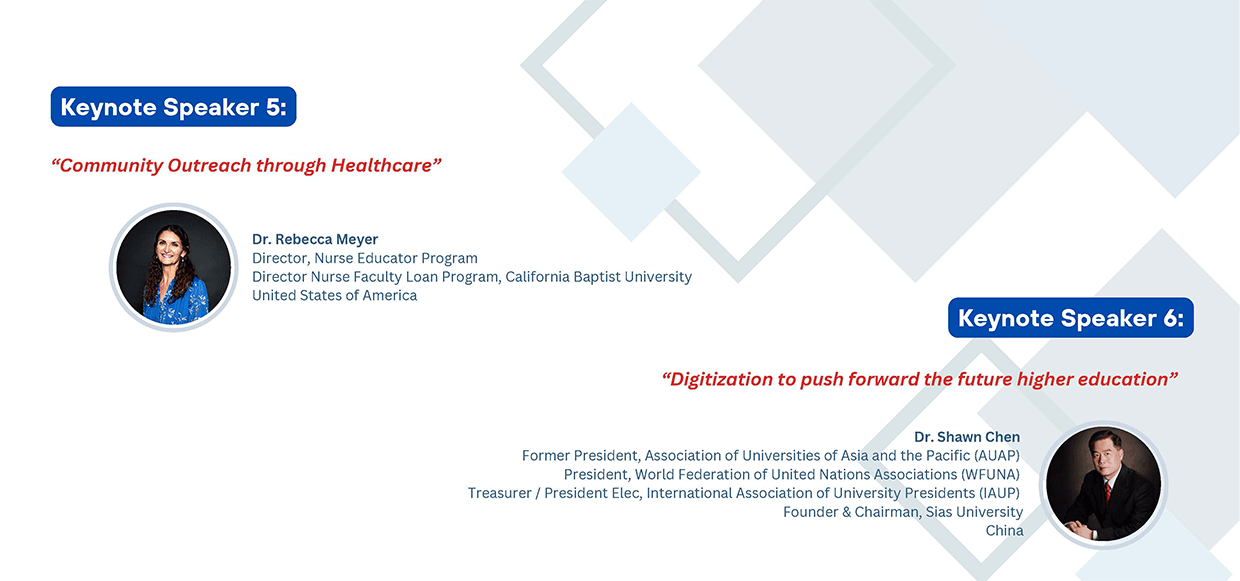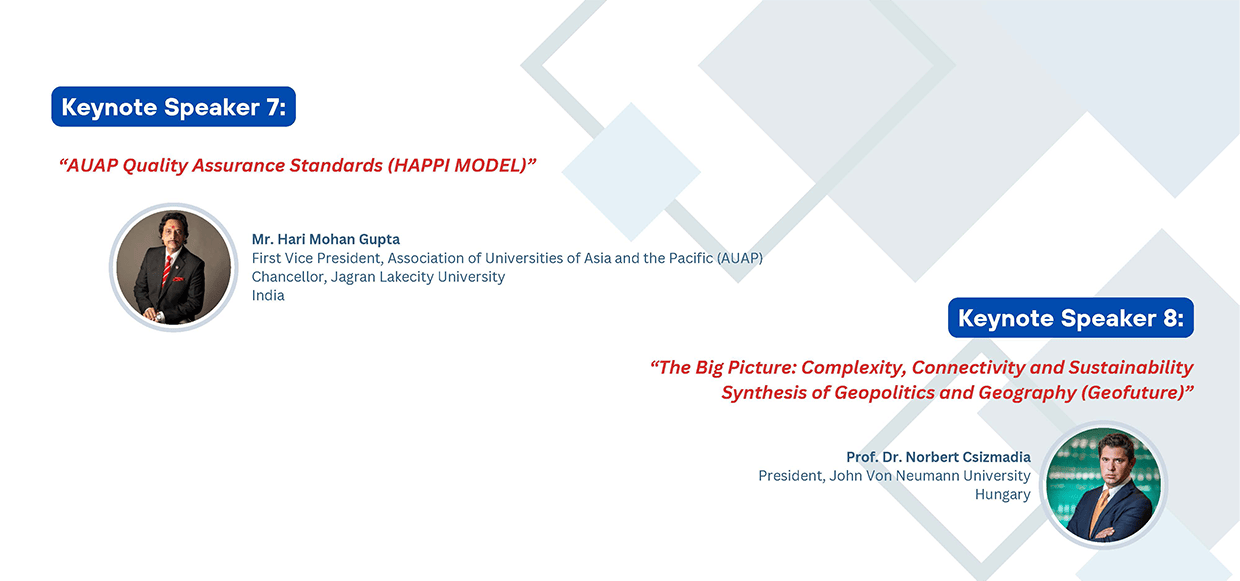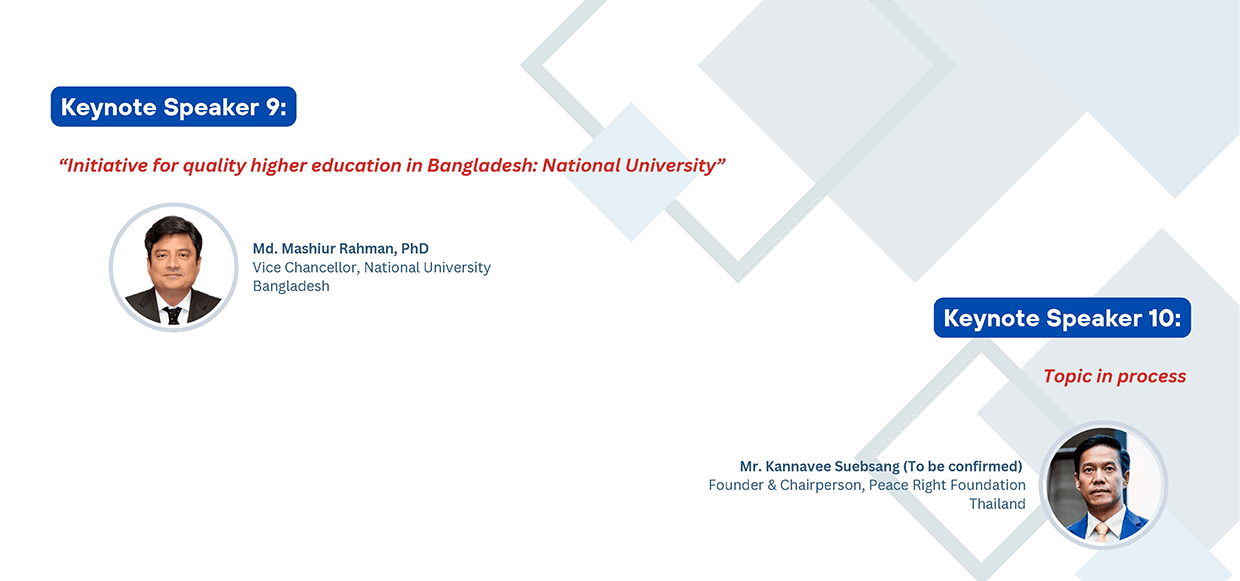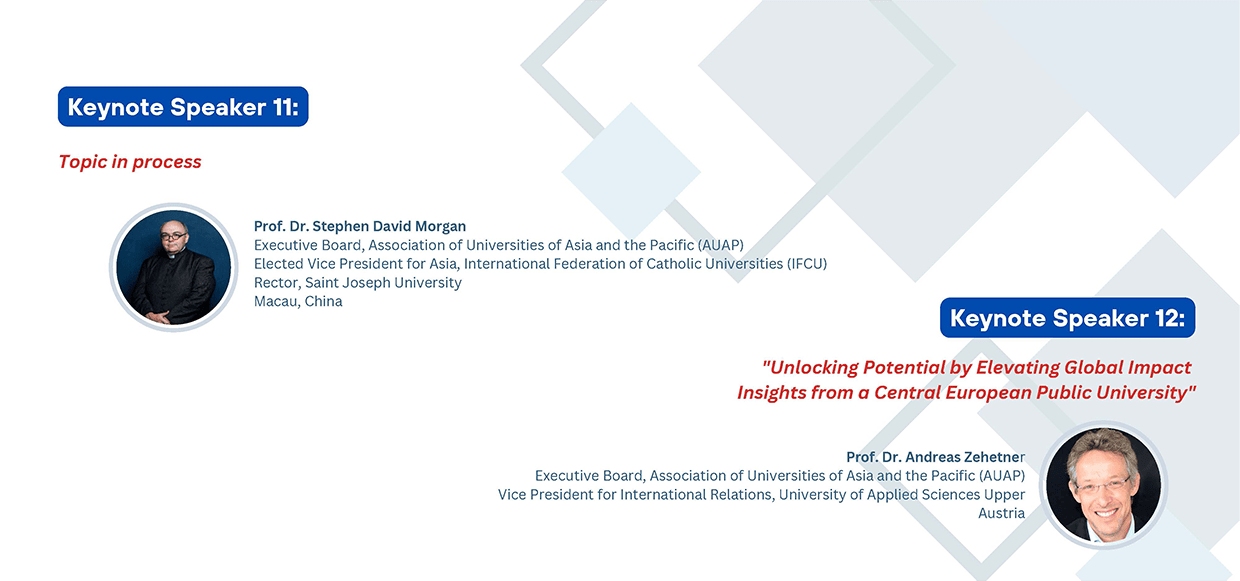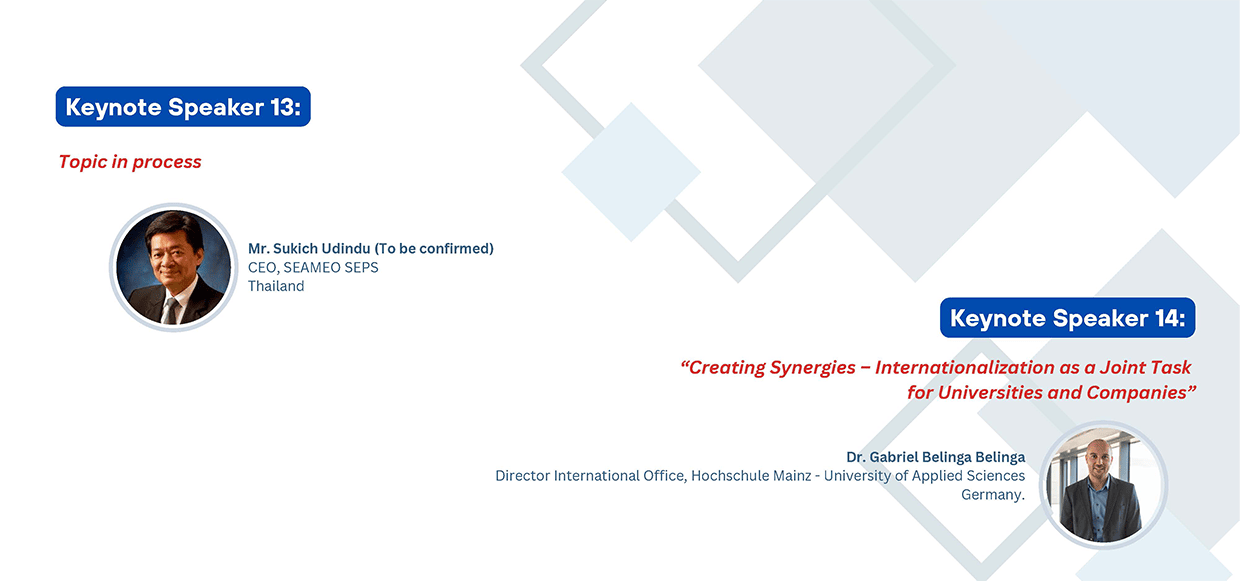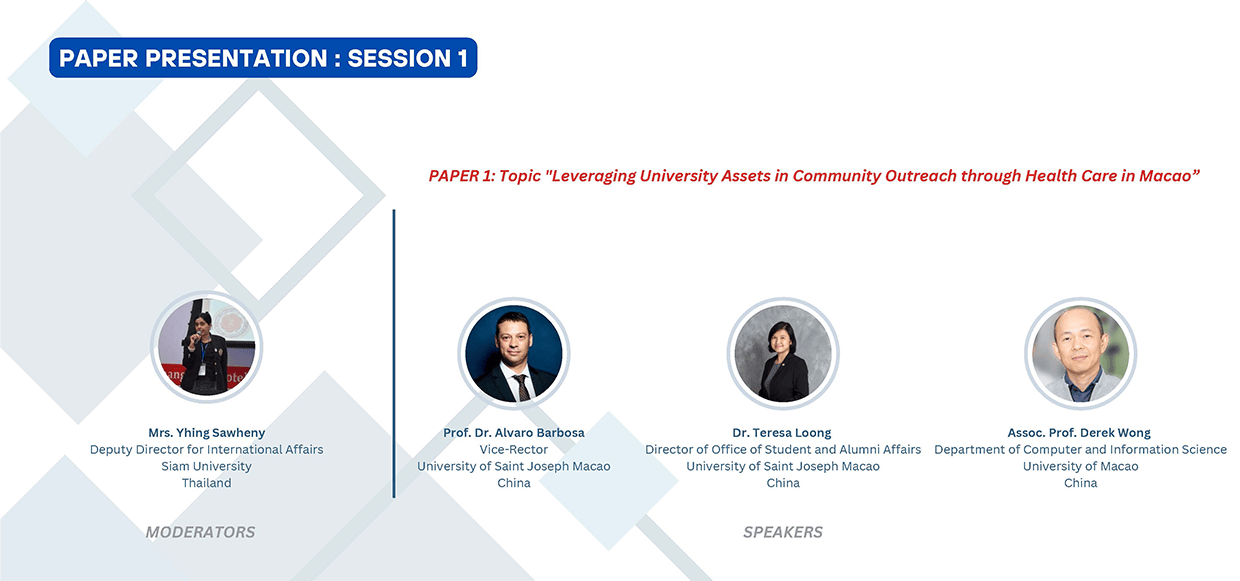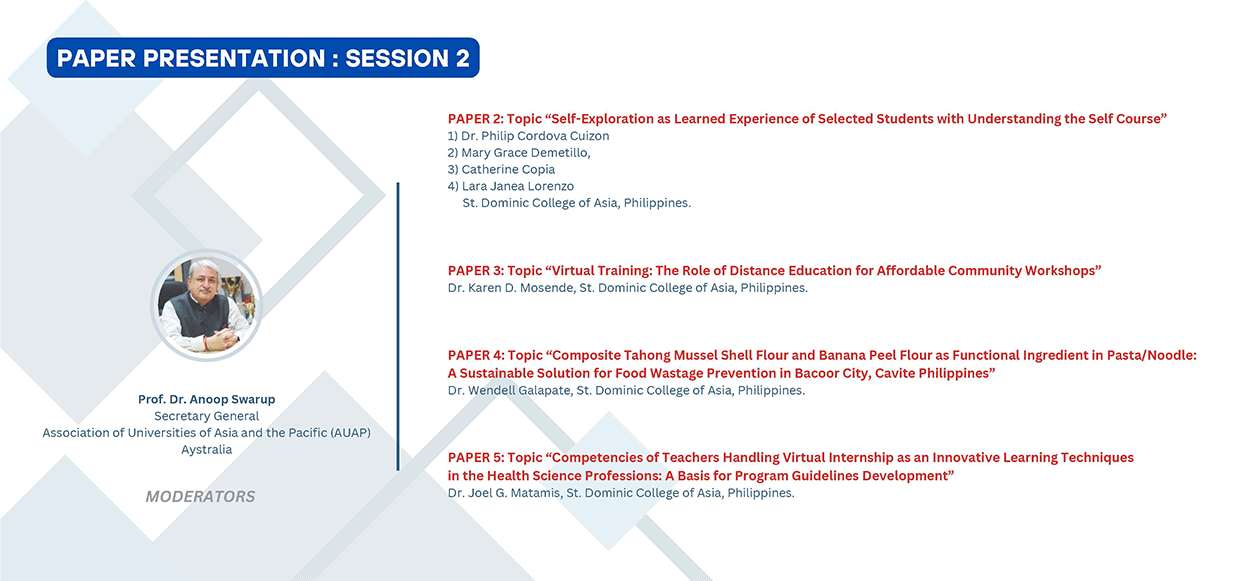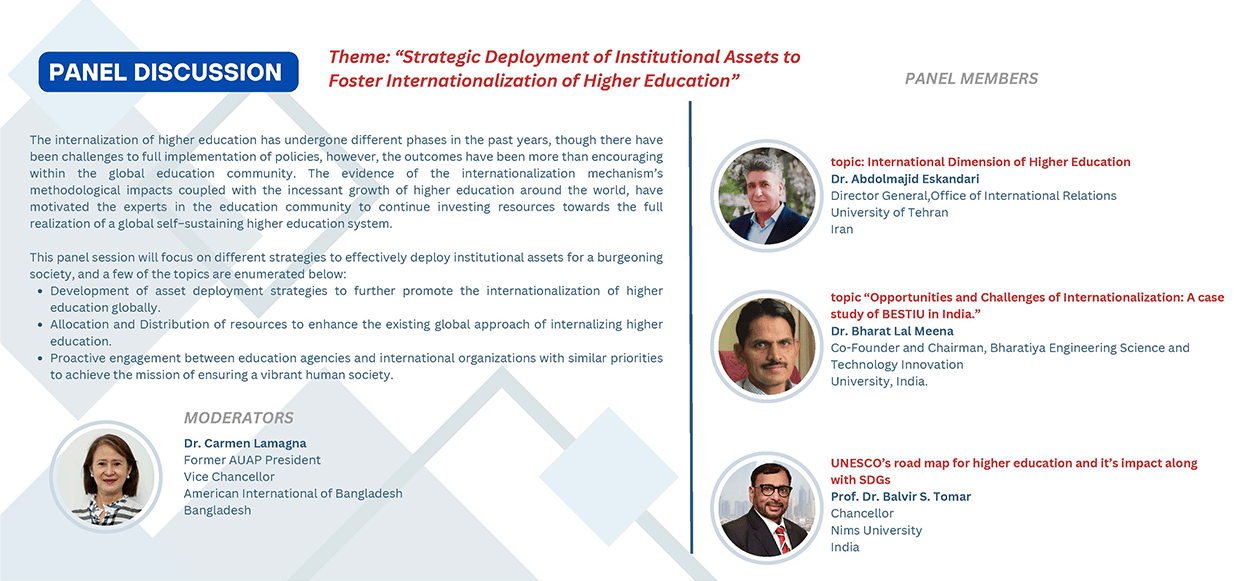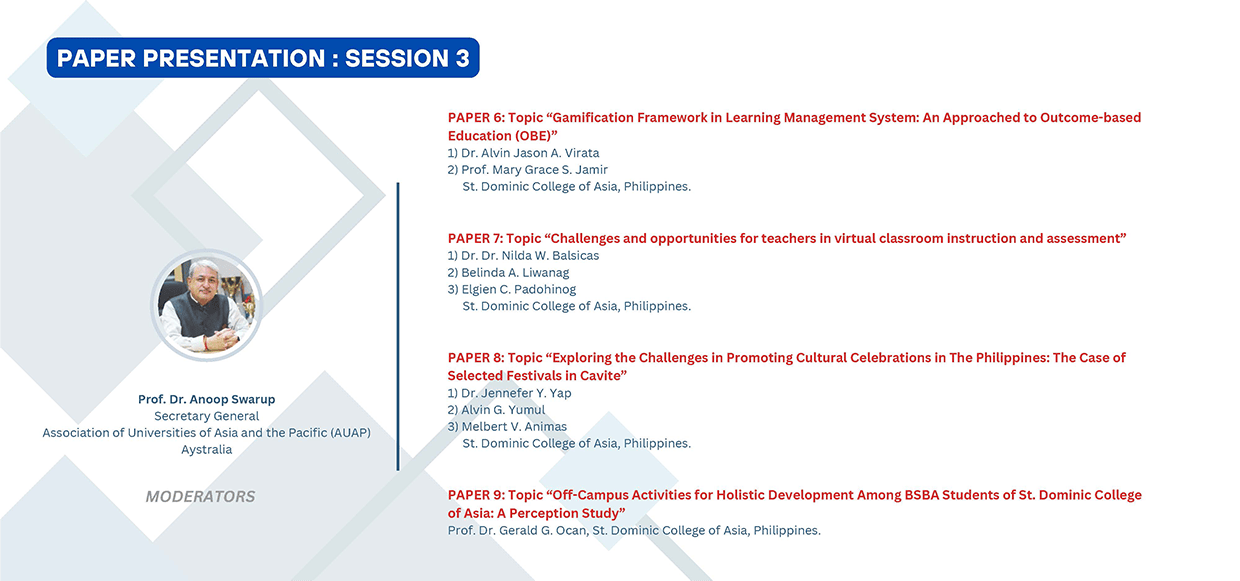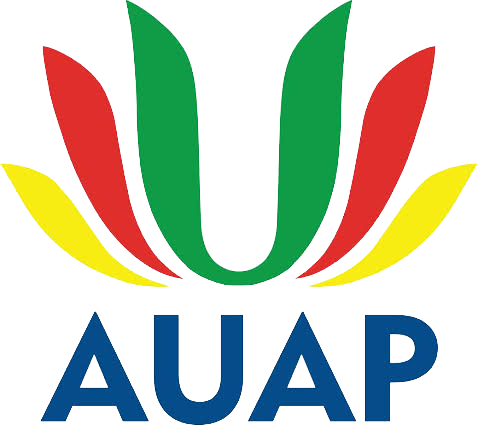 The AUAP is a Non – Government Organization (NGO) holding the highest formal consultation rights with UNESCO. Its primary purpose is to be the main platform for interaction and collaboration among members and the voice of universities and colleges in Asia and the Pacific. AUAP organizes regular conferences and workshops for higher education leaders and institutions, to recognize and discuss important issues and challenges facing higher education today. It is an organization that enhances cooperation among institutions, and is dedicated to render service to its members.
The main missions of the AUAP are to promote a culture of quality and innovation in higher education, research and service to the community; to preserve and enhance the values and cultural diversity of Asia and the pacific towards better understanding and cooperation for socio- economic development and universal peace; and to maintain a platform for interaction and collaboration among members and be the voice of universities in Asia and the Pacific.
The AUAP organizes varied activities for the staff and students alike. We hold faculty development seminars and workshops, joint research activities, and faculty exchange programs. For the students we organize English speech competitions, student debates, student leadership training programs, student exchange programs and student academic Olympiads.
Very recently, we developed an instrument for determining the readiness of institutions in undertaking internationalization programs. Most importantly, the AUAP will soon unveil its Quality Assurance Instrument for rating institutions based on self-evaluation. These instruments are for the use of our members and non-members also.
Founded officially in 1973 by Mr. Narong Mongkhonvanit PhD, Siam University established itself as a fully organized, private higher education institution of Bangkok under government regulation since 1986. With Air Chief Marshal Chalit Pukbhasuk, the Member of the Privy Council as Chairperson of the University Council and Mr. Pornchai Mongkhonvanit PhD, as President, Siam University has so far produced more than 75,000 graduates for Thailand. 
In 2022, the campus of Siam University in Bangkok, supports 10,000 Thai, 500 students from overseas. The university provides Bachelor's Degrees, Master's Degrees and Doctoral Degrees in 45 programs, 14 Faculties and 1 Graduate School. A great number of programs are linked internationally with student exchange programs in Asia, Africa, Europe and the US. 
Siam University was ranked Top 10 Sustainable Universities of Thailand, 102 th world rankings of 1050 sustainable universities, by UIGreenMetric in 2022. Also number one of Thailand private universities.
With sustainability serving as one of our key principles, Siam University lecturers, students and officials have been working as one team with the local people of Phasicharoen district, Goverment Saving Bank and other government or private sectors. Our partnership with the local people save the environment and cultivate sustainable ideas through the use of creating innovative tooling and shared responsibilities.
We hope to continue to increase and promote sustainability throughout the University campus and beyond, to be and to create leaders in this field.

The ACD University Network (ACD-UN) was established during the ACD High-Level Meeting on Asia Academic Collaboration was held in Bangkok at the Holiday Inn Silom and Siam University from 23rd to 25th February 2016.
It acts a common collaborative and flexible platform developed by Asia e University (AeU) as the prime mover and main coordinator to facilitate the Academic Exchange Collaboration on innovation among proactive and internationally focused universities in ACD countries.
The platform aims to expand the education horizon by drawing upon the collective expertise, prestige and resources to provide quality Higher Education and Lifelong Learning among the participating institutions. It is also a platform to cultivate the exchange of knowledge, sharing of expertise, resources, information and best practices and breaking down the barriers of cultural differences.
Through this collaboration, opportunities will be open and made available to the participating institutions to strengthen transnational educational activities in building a common platform.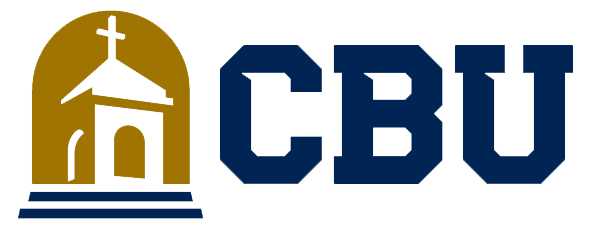 California Baptist University (CBU) was founded in 1950 and provides a comprehensive world-class education with over 11,000 students from 52 countries located in the city of Riverside, a safe community of just over 300,000 located less than 60 miles (or about 95km) from Los Angeles.  Situated between the Southern California coastline and Palm Springs, Riverside is close to a remarkable variety of cultural and recreational opportunities such as Disneyland, Universal Studios, Hollywood, San Diego Zoo, and some of the world's most incredible beaches.
CBU has a long history of partnering with international governments and schools and stands out because of its international student-centric approach to higher education where international students are valued and appreciated for their diversity in a secure campus environment.
CBU's award winning campus (ranked #5 in the US by niche.com) is a mix of old and new.  We maintain the beauty and charm of our historical mission-style buildings while also building additional modern facilities for students to learn with the latest advancements in technology.  One of our newest additions to campus is a state-of-the-art Engineering Building, a world class learning facility designed for engineering students to gather, study and create.  This building has three stories of unique learning spaces, including a 3-D printing lab, virtual reality room and rooftop solar lab.  Our campus is holistically tailored for students, so you will also find designated places for community and leisure like the Recreation Center, a 5,050-seat arena that hosts athletic and campus-wide events. 
As you make your preparations for this conference, please let us know how we can best assist you in learning more about California Baptist University.
 

TENTATIVE PROGRAM

 
THE 36TH AUAP ANNUAL CONFERENCE 
"UTILIZING INSTITUTIONAL ASSETS TO ENHANCE GLOBAL OUTREACH" 
AUAP Members:
$650 (Early Bird – Payment by August 31)
$750 (Pre-event)
$850 (Onsite)
NON Members:
$750 (Early Bird – Payment by August 31)
$850 (Payment June 1 to August 31)
$950 (Onsite)
***includes meals on the 17th & 18th , lunches, Welcome & Gala dinners and coffee – break

© 2023 Powered by Siam University